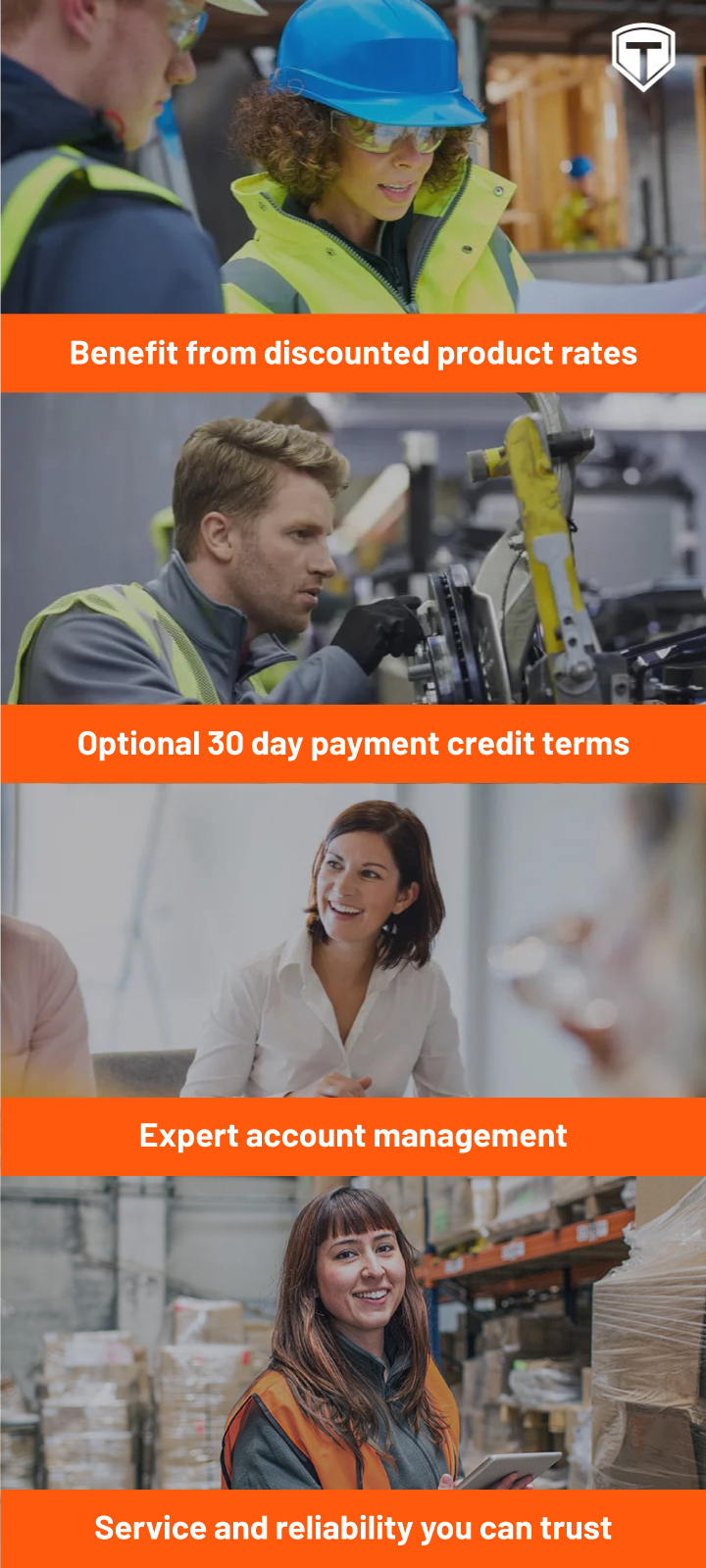 Want to receive great benefits?
Apply for an account
Account holders enjoy additional benefits including discounted product prices, account management and optional 30 day credit payment terms.
Interested? Apply for an account using the form below. We just need to take a few details to evaluate your application. We'll let you know whether your application is successful within 2 working days!
Please note, subsequent information and additional checks may be required.